December's Sneak Peek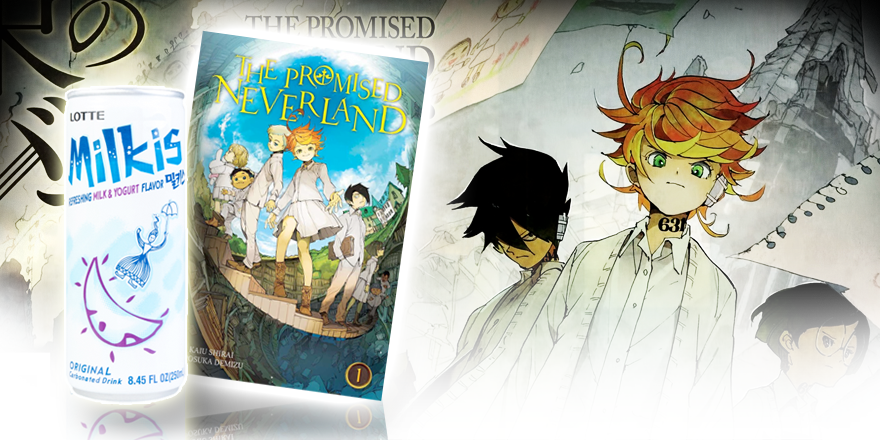 December's theme is CHILDREN, and even though they feature children as the main characters, this month's manga aren't for children. Join us as we enter mysterious worlds uncovering dark secrets and playing with the cards of fate. December's box will feature 3 unique manga including the chilling new series, The Promised Neverland, summarized below. We'll also have yummy snacks that'll make you feel like a kid again, including Japanese cookies and deliciously flavored milk & yogurt Milkis soda! The fun starts December 1st!
"The children of the Grace Field House orphanage have their happy lives upended when they find out they're being raised to be fed to demons. Can they escape their fate before it's too late?"
Life at Grace Field House has been good for bright young Emma, Norman, Ray and her fellow orphans. And under the care of the woman they refer to as "Mom," all the kids have enjoyed a comfortable life. While the daily studying and exams they have to take are tough, their loving caretaker provides them with delicious foods and plenty of playtime. Good food, clean clothes and the perfect environment to learn—what more could an orphan ask for? One day, though, Emma and Norman uncover the dark truth of the outside world they are forbidden from seeing. Perhaps not everything is as it seems…